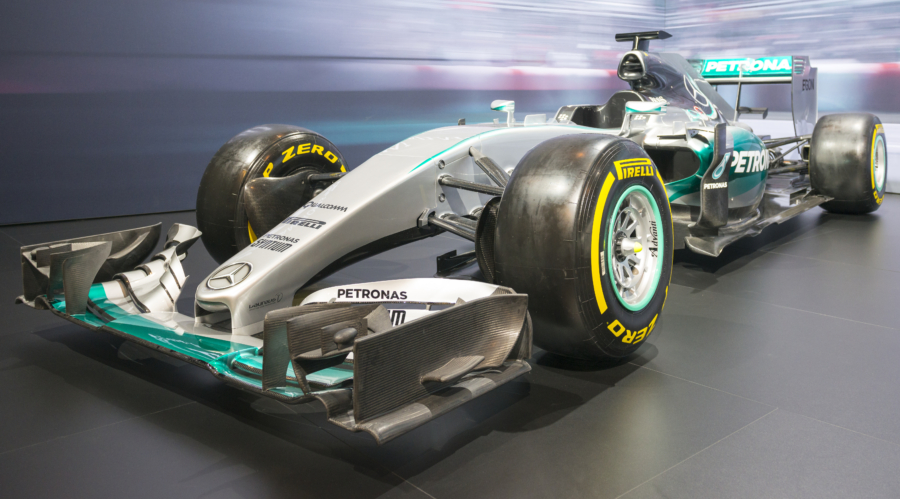 When prototyping, every aspect of a new vehicle is meticulously tested. Power, aerodynamics, suspension are dissected down to the nth degree with as much data gathered as possible to squeeze out performance improvements. Data and data analysis is therefore a major contributing factor in the success of any prototype vehicle.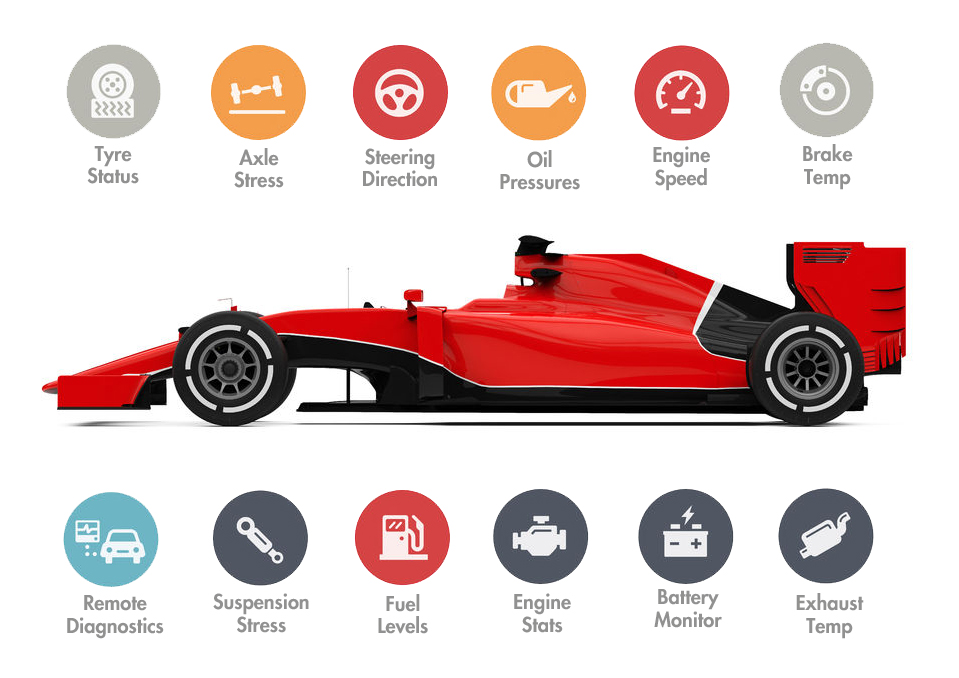 Assured Systems is given a brief to supply real-time data acquisition and control technology to an automotive development company. The system needs to carry out the following actions particular to the application:
Isolated analogue inputs take voltage or current signals from a host of sensors around the car including temperature, strain, air-flow, vibration and more.  These signals are taken directly from the sensor and then use an analogue-to-digital converter to allow the computer to read these in binary, allowing manipulation and analysis.
Isolated digital I/O for taking in digital input signals from switch closures from external events.  Low fuel tank would trigger a signal which the input would read and react by turning on a light or alarm via a digital output.
Isolated relay outputs carry more output current for driving solenoids, opening or closing valves or starting motors.  In testing, the relay output could be triggered by a temperature sensor reading high which would then allow forced air over the prototype to cool the electronics in that area.
Wireless communication module allows connection from vehicle to base via Cellular connection.
UPS module allows battery back-up should there be a failure in the vehicle's supply ensuring valuable data is not lost.
The system being provided to fulfill the application is the rBOX800, a modular data acquisition system powered by an Intel Atom E3827 processor. This embedded controller has room for 4 I/O modules in a hot-swappable backplane chassis. Module options include 1 x Isolated RS-232/422/485 Module, 1 x Isolated Digital Input/ output Module, 1 x Isolated Relay Output Module, 1 x Wireless Communication Module and an Isolated Analogue Input & Digital I/O Module.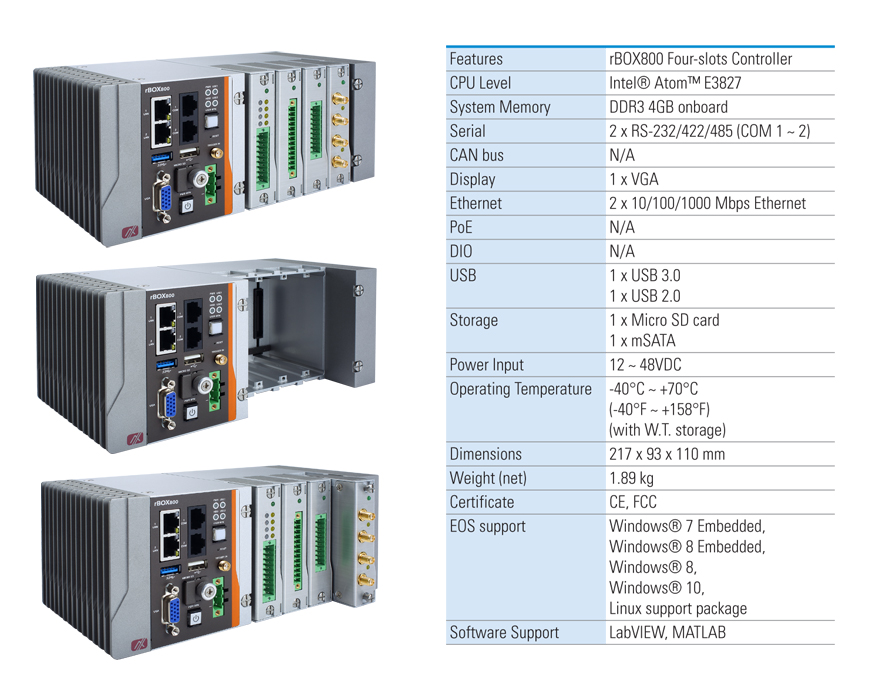 Reliable with low power consumption and a wide operating temperature range from -40°C to +70°C, this system supports LabVIEW and MATLAB.  Together with Cellular communications alongside serial and Ethernet I/O from the controller, this fanless computer sits perfectly into it's role of automotive testing.