Flight Information Display System (FIDS) Using OPS Media Players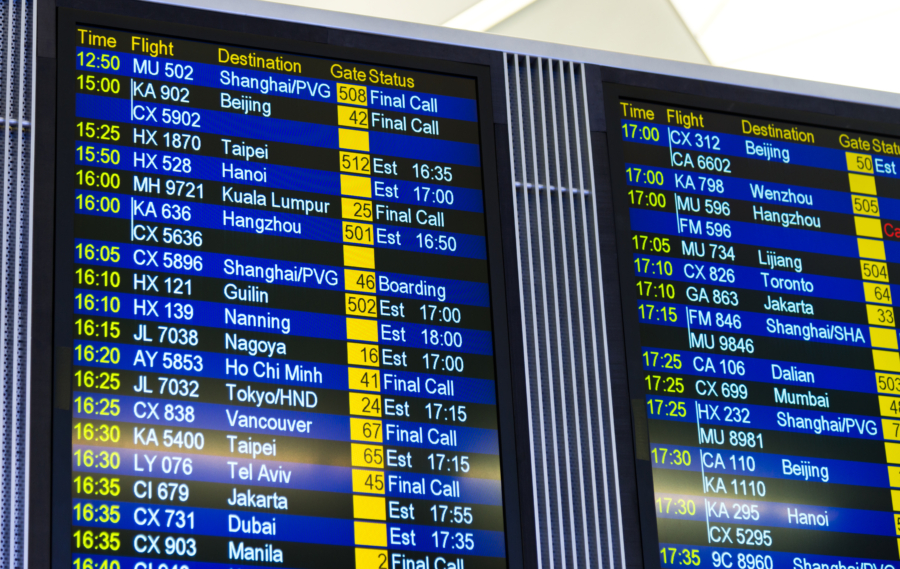 Airports are some of the most densely packed public spaces for digital signage. Literally hundreds of screens feature in every available space within an airport, from promotional stands in shops and restaurants, to bars and throughout the concourse areas of every terminal. The processing of passengers is time consuming and complicated, plus there are now a huge amount of distractions pulling customers attention away from getting their flight. Flight Information Display Systems need to be everywhere, and in great numbers, to give passengers the best chance of catching their flight and boarding in good time.
We were approached by a Northern UK airport company to supply Intel OPS computers to OPS compatible display monitors for a recent expansion of FIDS throughout the terminals. OPS systems fit the application perfectly because of the ease of installation. The ease of which OPS computers can be accessed and replaced for repairs or upgrading is also a considerable factor you can read more about.
Our client installs FIDS software on the networked screens which can manage centrally what is needed throughout the terminals web of screens. Some screens display purely flight details whilst others use SMART software and cameras to dynamically respond to passenger information and behavior.
SMART Opportunities: 
Smart phone detection and analysis tools which can detect the Nationality of passengers waiting and thus show advertisements and flight information in the relevant language
Facial recognition to identify age and gender for relevant advertising
Footfall flow monitoring to identify bottlenecks around the terminal and actively crowd control
For the high volume of screens which solely displayed flight information we chose the cost effective NDiS M324 system from Nexcom. Running on the Intel 'Bay Trail' Celeron J1900 processor, this unit boasts features and performance normally found on more expensive digital signage players. Easily interchangeable for maintenance and upgrades, these systems are a benchmark for FIDS integration.
To power the SMART opportunities, we needed a more powerful system so the Axiomtek OPS500-501-H was used. Built around the Intel 6th Gen 'Skylake' Core processors, this unit is more than capable of supporting 4K resolution for 2 independent screens, plus cope with the processing demands of facial recognition and audience impression metrics (AIM).