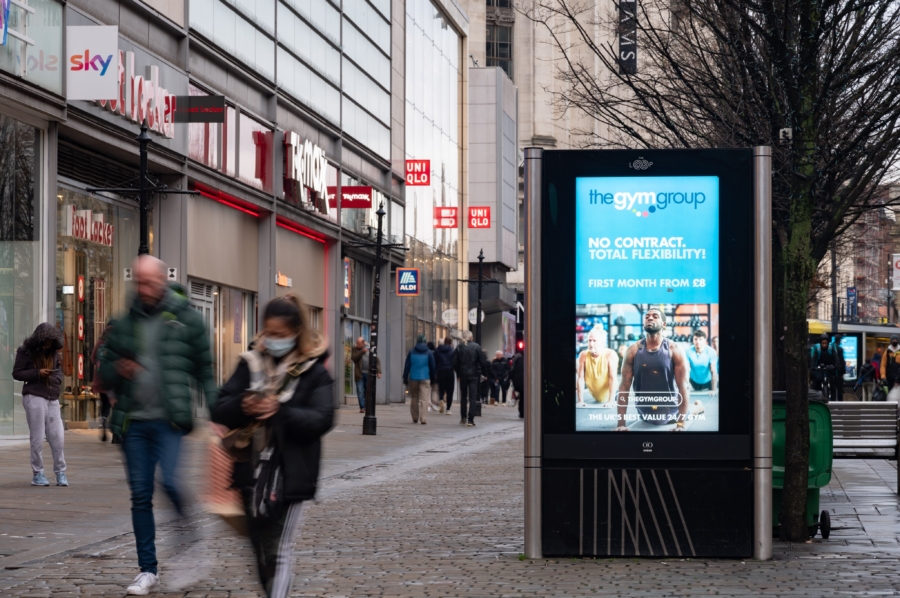 High streets across the globe have suffered badly from internet shopping. As a result, there has been an evolution in the types of businesses taking root to replace retail. Independent hairdressers, bars, restaurants and other leisure and service establishments are growing in popularity with a sharp focus on community.
Our client was a digital signage marketing company start-up KAPOW Network, based in Streatham, South London. KAPOW needed a series of digital posters to set inside local independent businesses to create a community infonet (information network). The screens on the high street were to serve a benefit to the local community and retailers by connecting customers and businesses, sharing knowledge of community events whilst generating more sales for independent shops.
We put forward the Phillips 43BDL4050D/00 model for their digital posters. The 43BDL4050D/00 is a 43 inch signage display monitor designed for 24/7 commercial use. The screen has integrated Wi-Fi, Philips CMS 'CMND & Create' and memory storage for content playback. These screens deliver remarkably clear imagery and reliability, with a range of technical features enabling professional signage functionality.
About Assured Systems
Assured Systems integrate digital signage solutions all over the world with a speciality in complex technical and security dependent environments such as banks and transport environments. We thoroughly understand our products, our customers, their markets, and the applications in which our systems are being deployed. If you have an application you would like to discuss, please contact us and we will be happy to help.