In this article:
All-In-One Medical Grade Touch Panel PC
Assured Systems are an official ONYX distributor and are now supplying the MATE-2205. A new all-in-one 22" FHD medical grade touch panel pc.
The MATE-2205 is an all-in-one 22" FHD medical grade touch panel PC with a 1920×1080 resolution, 3000:1 high contrast ratio and a 178-degree vertical and horizontal wide viewing angle that is designed to be a powerful yet stable imaging station for use in medical environments.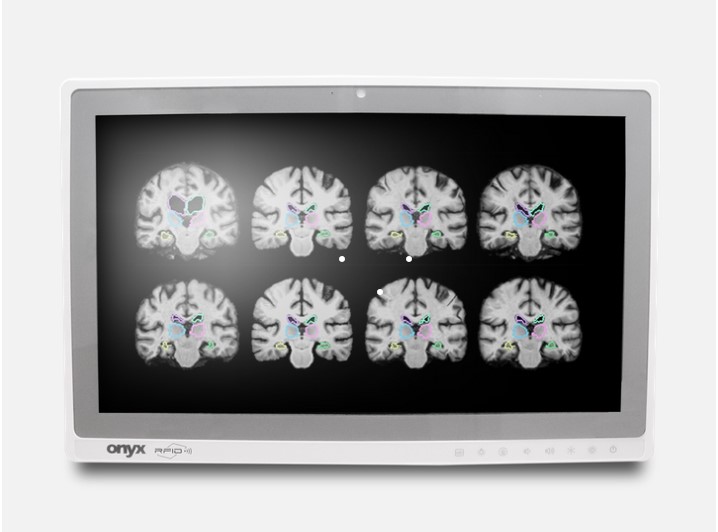 The MATE-2205 is powered by 8th Generation Intel Core i7/i5/i3 Core processors supporting turbo boost up to 4.0 GHz. This all-in-one medical grade panel PC is specifically designed to assist physicians in using the picture archiving and communication system to precisely examin electronic medical records, electronic health records, X-rays and endoscope images.
The MATE-2205 contains one optional PCI Express x4 slot which can support 4k resolution video capture card, 10Gb fiber optic LAN card and isolated RS-232/USB card. The 10-finger capacitive multi-touch screen guarantees trouble-free use even with operating room gloves and a 10 billion click life with up to 95% transparency rate. The Large rear panel heatsink efficiently dissipates heat so that the fanless cooling design keeps the environment quiet, clean and lowers maintenance effort.

'' The MATE-2205 is the perfect choice for a medical grade all-in-one panel PC because it packs so many great features into a single solution. The 22" FHD 1920×1080 display with 3000:1 high contrast ratio and 178 degrees vertical and horizontal wide viewing angle offers the kind of bright, clear images required in medical environments. I can confidently recommend the MATE-2205 to anyone who demands the absolute best quality and feature-rich functionality from a medical all-in-one solution because it will simply help them do the best job possible'' – Andy Whitehouse, Assured Systems.
The MATE-2205 is ideal for use in operating rooms, emergency departments, intensive care units and reading rooms where image data processing, high definition and crystal clear images are necessary for critical patient care. It has an antimicrobial exterior and is fanless to prevent the spread of airborne contaminants making it suitable for sterile environments. It can also be safely cleaned with alcohol.